After Earl's MIT graduation, we moved to Pennsylvania where Earl worked at AT&T-Bell Labs, and I was a classroom teacher, reading specialist, Title I/gifted teacher, elementary supervisor, and college instructor. I also worked as a consultant at the American International Schools in Cairo and Alexandria, Egypt; Israel; Jordan; Torino and Milan, Italy; India; and Nepal. I loved it! I spoke at many conferences.
When Peter Catalanotto, a local author, came to one of my schools, I talked to him about my dream of writing children's books. He said," Give yourself five years to break in." Luckily for me, the school board offered early retirement two weeks later. I left my lovely job in the Palisades School District and started all over again, writing children's books full time. Now I have 24 books published with two more on the way in 2018.
For many years, we lived in our old farmhouse in Bucks County, PA, on the back of 10 acres.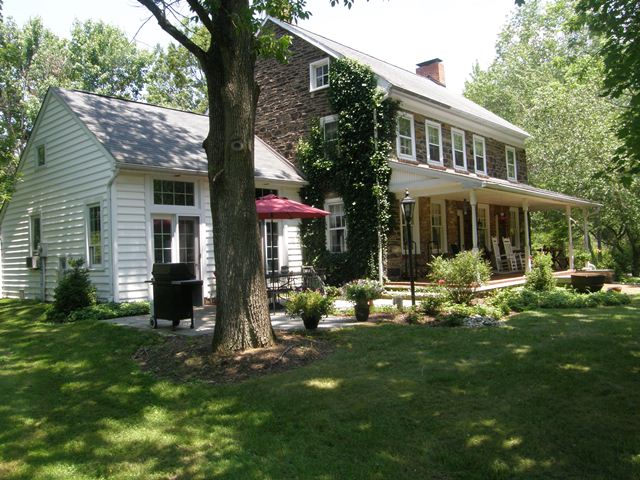 Recently, we moved to a more urban setting in in Doylestown, PA. I divide my working time between writing, school visits, and speaking at conferences. Many of our school visits and conferences are in Pennsylvania and New Jersey. Earl goes with me, provides technical support, and helps with the students during presentations. We have also presented in California, Texas, Georgia, Virginia, Connecticut, Maryland, Massachusetts, Ohio, New York, Alabama, Wisconsin, Wyoming, Arizona, Indiana, Florida, New Hampshire, and Kansas.
The magic of story weaves in and out of our lives.